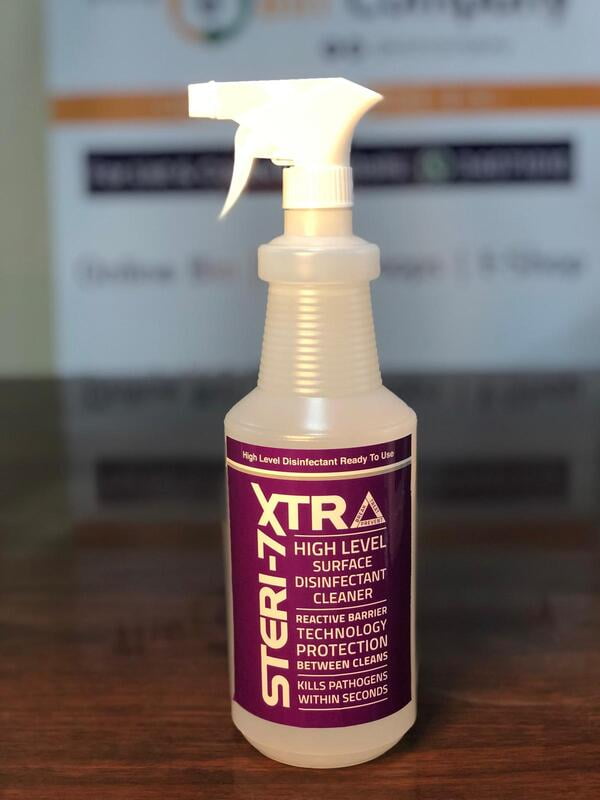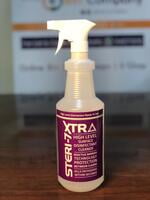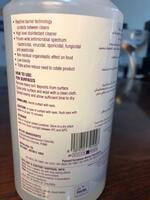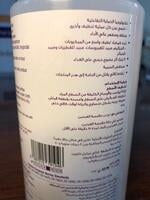 Steri7 - 900 ML - Disinfectant Spray
Steri Xtra Disinfectant Spray from UK ( Ready to USE)
900 ml

- High level surface disinfectant cleaner with special reactive barrier technology protection for longer time. Kills pathogens 99.9999% within seconds.
Registered / Approved product by following entities:
1. Dubai Municipality
2. SDFA - Saudi Food & Drug Authority
3. Approved to ISO 9001, ASTME 1052 (2000)
4. Passed European Norms Standards
EXCELLENT CLEANING ABILITY
PROVEN ACTIVE IN THE PRESENCE OF ORGANIC MATTER
PROVEN WIDE ANTIMICROBIAL SPECTRUM- BACTERICIDAL , VIRUCIDAL, SPORICIDAL, FUNGICIDAL, AND YEASTICIDAL
NON RESIDUAL ORGANOLEPTIC EFFECT ON FOOD
LOW TOXICITY
CLEANS AND DISINFECTS AT THE SAME TIME
FULLY EUROPEAN COMPLIANT
900 ML Disinfectant Spray - High Level Disinfectant Ready to use
Didecyldimethylammonium Chloride , Benzalkonium Chloride, PHMB
Remove heavy soil deposits from surface.
Spray onto surface using sprayers and wipe with a clean cloth
Spread evenly and allow sufficient time to dry
Avoid contact with eyes. Don't ingest or consume.
In case of contact with eye , rinse immediately with plenty of water and seek medical attention. If swallowed , seek medical attention and show this label.
Keep in original containers.
Store in a dry place away from direct sunlight between 4 & 50 degrees Celsius