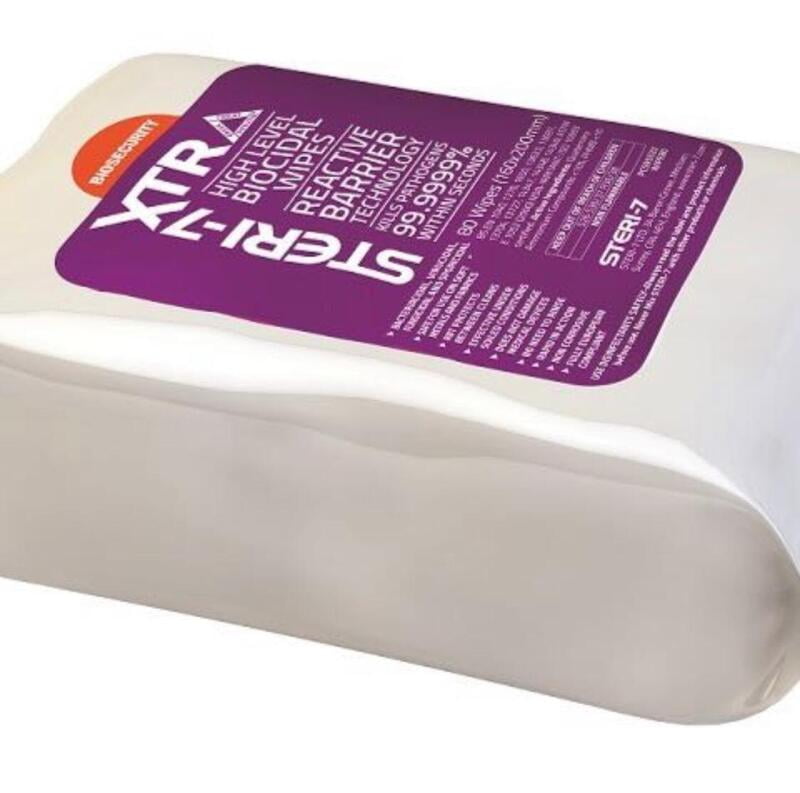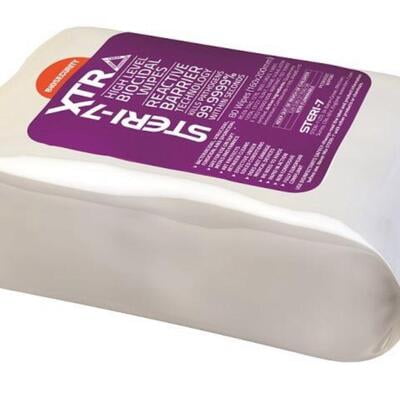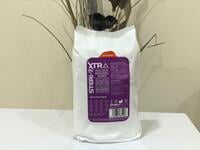 STERI-7 EXTRA 80 SURFACE WIPES
HIGH LEVEL BIOCIDAL WIPES / REACTIVE BARRIER TECHNOLOGY PROTECTION BETWEEN CLEANS / KILLS PATHOGENS 99.9999% WITHIN SECONDS



Instruction :
Wipe surface evenly and allow sufficient time to dry .
avoid contact with eyes . do not ingest.
In case of contact with eyes , rinse immediately with plenty of water and seek medical attention .if swallowed , seek the medical attention and show this label .
keep in original containers ,store in a dry place away from direct sunlight between 4C and 50C .
Active Ingredients :
Benzalkonium chloride <1%
Didecyldimethylammonium
Chloride <1% , PHMB<1%
KEEP OUT OF REACH OF CHILDREN
H412:Harmful to aquatic life with long lasting effects
P273:avoid release to the envirment.
P501:Dispose of contents in accordance with local , state or national legislation