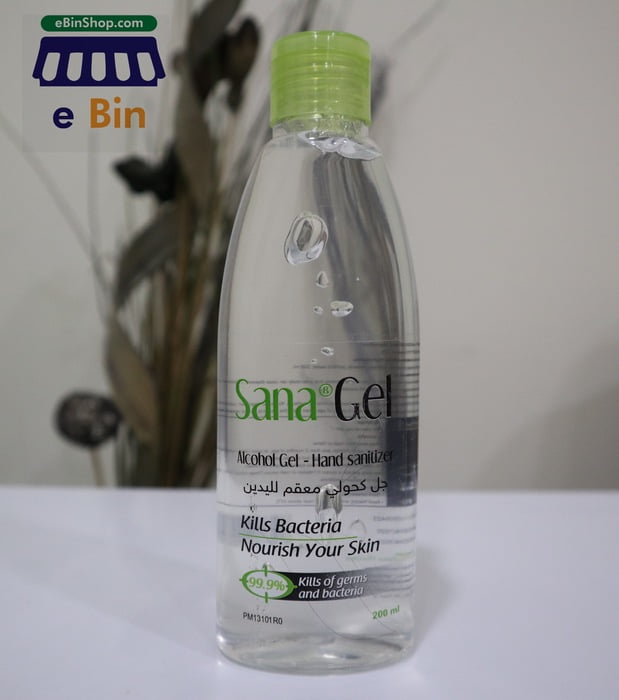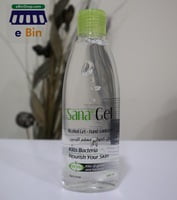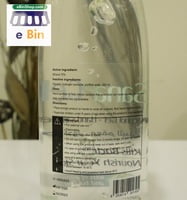 Sana Gel 200 ML - Hand Sanitizer
Non-returnable
Sana Gel that kills 99.9% germs and bacteria is a 70% Alcohol Gel - Hand Sanitizer with a hint of hydrogen peroxide.
(as written on the product label)
Made in Jordan
Active Ingredient : Ethanol 70%
Inactive Ingredient : Glycerin, Hydrogen Peroxide, Purified water , 200 ML
Uses :
-Hand Sanitizer to help reduce bacteria that potentially can cause disease. For use where soap and water are not available.
Directions :
- Place enough product on hands to cover all surfaces. Rub hands together until dry.
- Supervise children under 6 years of age when using this product to avoid swallowing
Warning :
- For external use only
- Flammable
-Keep away from heat of flame
-Donot use children less than 2 months of age on open skin wounds
-Donot use the product on eyes, ears or mouth
-In case of contact of eye, rinse eyes thoroughly with water
stop using and ask a doctor if irritation rash occurs.These may be signs of serious conditions.
-Keep out of reach from children
-Store between 15 to 30 degrees Celsius
-Avoid freezing and excessive heat above 40 degrees Celsius