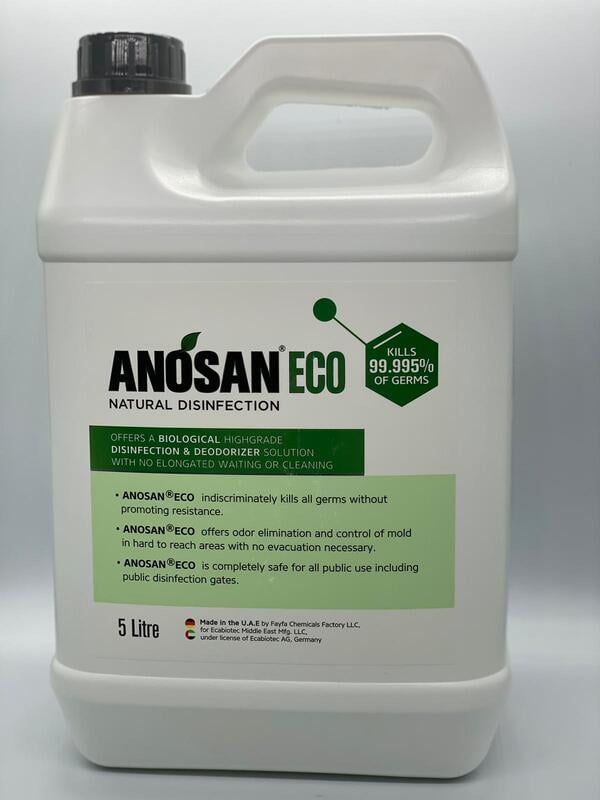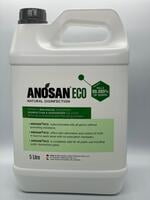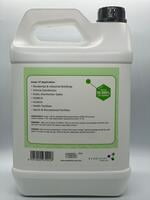 Anosan Eco Natural Disinfection
Offers a Biological high-grade disinfection and deodorizer solution with elongated waiting or cleaning .
ANOSAN ECO
offers indiscriminately kills all germs without promoting resistance .
ANOSAN ECO
offers odor elimination and control of mold in hard to reach areas with no evacuation necessary .
ANOSAN ECO

is completely safe for all public use including public disinfection gates .
Areas of application
Residential and industrial buildings .
Vehicle disinfection .
Public disinfection gates
HORECA
Aviation
Health facilities
Sport and Recreation facilities
Water > 99% , activated electrochemically by IMEALIT process , sodium chloride < 1% , trace byproducts : hypochlorous acid <0.1 % .
Keep out of reach of children . this is non-toxic product , but biocides should be used with both care and control . no adverse side effects known .
Store at room temperature . Protect from direct sunlight . opened package should be used within 3 month of opening day . without alcohol , aldehydes , dyestuff and scents .