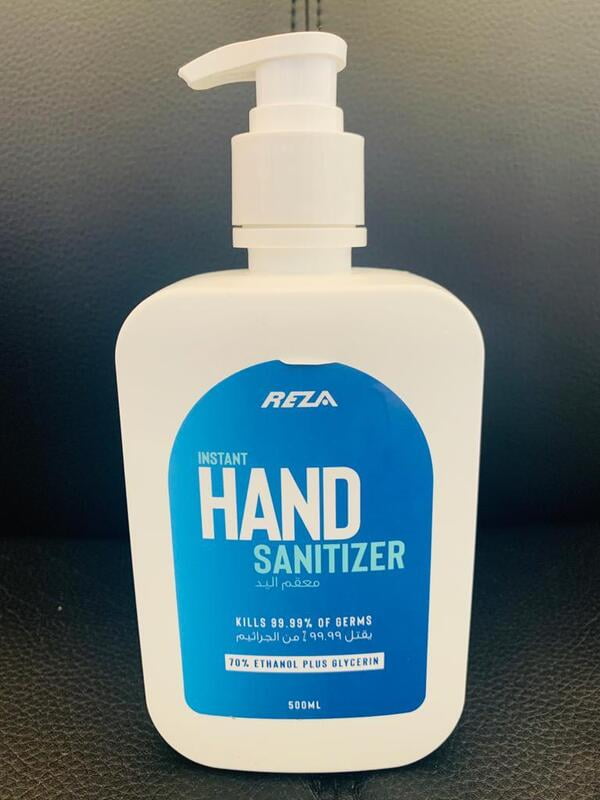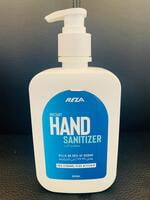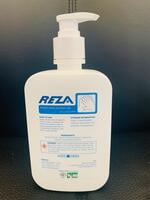 Reza Hygiene Instant Hand Sanitizer (with Glycerin)
Reza Hygiene - Instant Hand Sanitizer Gel, Kills 99.99% of Germs with 70% Ethanol Plus Glycerin
معقم اليد , يقتل 99.9 % الجرائيم
Glycerin is added and being a humectant it works to moisturize the skin by drawing water from the air into skin's outer layer.It also forms a protective layer that helps prevent moisture loss which other hand sanitizers make. Glycerin being the additional content makes it sanitizer cum moisturizer in one.
HOW TO USE :
Apply small amount ( approx 3ml) to palms. Spread over hands and lower forearms, paying special attention to cuticles and creases in skin. Rub in well until dry.
STORAGE INFORMATION
Store in original sealed container and protect from extremes of temperature.
INGREDIENTS
Alcohol Denat, Aqua , Propylene Glycol, Carbomer, Glycerin , Monoethanolamine
DANGER
Highly flammable liquid and vapor. Keep away from heat , hot surfaces , sparks , open flames and other ignition sources. No smoking. In case of fire , Use water spray , dry powder of carbon dioxide to extinguish.